Get To Know Sigma School's Head of Cloud - Arwin!
Introducing Arwin
Wonder who's the mastermind behind Sigma School's Cloud Development Course? It's none other than Arwin, a self-driven tech lead at Tapway, an AI-centric startup that leverages cloud to the fullest to provide cutting edge solutions to clients who need AI solutions to improve business outcomes.
He is also a freelancer who has worked with clients from all over the world such as the US, Denmark, and Japan to name a few. His freelance gigs range from tutoring to software development, not forgetting cool gigs like writing technical articles for ScoutAPM, an American company.
Curious to know more? Read on!
The Start of a Journey
As a young kid, Arwin wasn't really sure of what he wanted to do in life. Like many other kids growing up in an Asian family, he had this mindset that the only "good" options he should consider as a career are to become a doctor, a lawyer, or an engineer.
After acing the national exam back in secondary school, Arwin was fortunate enough to have received the National Scholarship from Jabatan Perkhidmatan Awam (JPA) Malaysia, a highly prestigious scholarship which allowed him to attend any top university in the world under a full scholarship. He ended up majoring in biotechnology at University of California, Davis and at that time, around fall of 2016, he was still uncertain of what he wanted to do as a career.
At the end of his third year which was full of tough classes related to his major, he quickly realized that he was in much need of a mental reset as it became clearer that biotechnology was not for him. And the best place to do that to get a mental reset? Home. He booked a flight back to Malaysia and spent the whole summer of 2019 there. It was during this time when he chose to learn SQL for no reason at all. It was during that summer when he realized that he wanted to learn how to code more than ever.
If before he would shrug off his friends who jokingly told him to learn coding, he started taking their words more seriously, picking up languages for data science, R and Python. After returning to UC Davis, he quickly put his basic programming language knowledge to good use, taking up introductory programming classes. He also worked closely with a Bioinformatics PhD student, Keith Fraga, on a research project that involved Python, SQLite and Git. It was during this project that he discovered the power of programming; this allowed him to express his creativity in a way never imagined before.
No Slowing Down
Arwin just turned 26 years old in April this year. By that time he had already accumulated almost 2 years of professional experience at his first and (current) job. He joined Tapway just knowing how to use a single AWS service and he is now the Cloud and Data Lead. His notable achievement includes leading the development and completion of a real time queue counting solution currently running at IKEA JEM, Singapore. He heavily credits the opportunities that were presented to him by the company, but he is also aware that he took the initiative to self-learn new technologies that enabled the company to achieve so much.
On top of his full-time commitments, he would also need to stay on top of his freelance gigs, ensuring he maintains a top quality of service which helps him to retain existing clients while attracting new ones. The main gigs that mainly generate revenue for him are tutoring, software development, and technical writing. As a result of needing to juggle his full-time and freelance commitments, he would easily average 60-hour weeks.
The point is not that he works like crazy, but rather, he really loves what he does and would like to spread that mentality to others. The mentality that allows you to work without getting burned out if you truly love what you do. The mentality that allows you to learn what you love and make a living out of it.
Transition Due to a Vision
When Arwin got to know from Deric that Sigma School was working on online courses that would disrupt universities, he knew he had to be a part of it. He believes that tech jobs are very much attainable without going through formal tertiary education due to three reasons.
First of all, tech is evolving at a faster pace than ever before. Talk about the many new technologies that have appeared in the last decade. The interesting part? A lot of these technologies are not taught in school. Front-end frameworks and cloud to name a few.
Secondly, universities or schools in general have a tendency to teach students more than they really need to know. In fact, they may not be teaching the essential skills to students not only for them to get a job, but to excel in their job once they have secured one.
Last but not least, companies are slowly dropping the requirements to have at least a Bachelor's degree to get into tech. And one can always choose to complete courses on top of a Bachelor's degree if they wish to. The most important thing is that candidates can showcase that they can solve problems by coding and apply that to real-life projects.
With that being said, Arwin aims to ensure that Sigma School's Cloud Development Course is designed to maximize your chances of getting a job that requires cloud skills, especially AWS.
Get To Know Sigma School's CEO, Deric!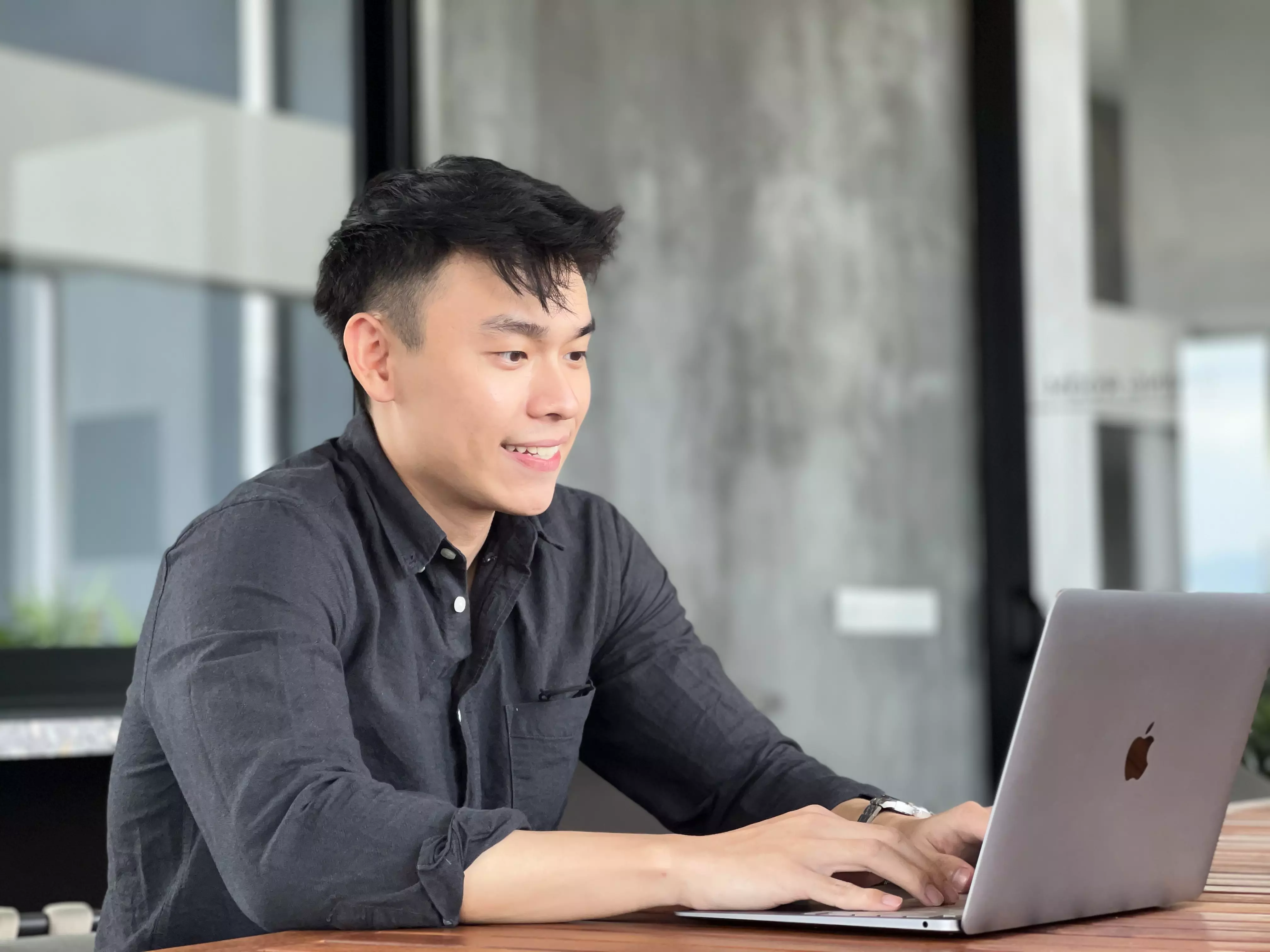 How it all started
Ever since my undergrad studies in UK a few years ago, I've already been deeply involved in world of venture capital & tech startups.
Throughout my time working with startup founders and hosting startup/co-founder matching events, deal-sourcing events. One thing became super obvious to me.
I witnessed first-hand how bad the shortage of tech talents were. I saw how founders were literally queuing up to have a chance to speak with the tech people just to pitch them an idea to onboard them as technical co-founders.
On top of that, I met too many people who were either:
Working for global companies remotely, earning USD while spending in MYR.
Building their own Software As A Service (Saas) Product and making money from people all over the world, passively
Getting free equity left and right from impressive startups
Freelancing from home and choosing which clients they want to work with
One thing they all had in common? They were all software engineers. Few of them didn't even have a degree in tech.
The Pivot
Because of those realisations and after a ton of consideration and soul-searching, I quit my previous role in Venture Capital to focus fully on learning to code.
I didn't have much options because I couldn't afford bootcamps or go to university again. I had to do it all alone in my bedroom, 12 hours a day, for around 8 months. And let me tell you, that wasn't fun at all.
I've given up multiple times in that lonely journey of self-learning in my bedroom. I gave in to my temptations countless times to learn the next "shiny object" that I can find, from digital marketing, to crypto/web3 to design.
You name it, I've probably explored learning it before.
Don't get me wrong, these are all amazing skills to have and they've all played a big role in shaping me into the person I am today.
The issue though, was when I ended up dipping my toes in everything just to satisfy my thirst for more knowledge, and ended up not being super good in any one of them.
That, plus how it took an insane amount of motivation to keep learning and not give up, even when it seemed like it wasn't going anywhere — I've questioned myself and felt like I probably wasn't good enough. I've completed hundreds of tutorials online yet when it's time to build, I felt completely lost. Like I didn't know where to start. Imposter syndrome starts kicking in.
This viscious loop continued for approximately 8 months.
The Turning Point
After 8 months of full-time, solo back-and-forth self-learning, income-less lifestyle.
A friend of mine, an IT graduate with First Class Honours (not going to name which university) reached out and offered to pay me money to coach him for his technical interview with a global company. I assisted him in his online technical interview (he couldn't even solve a single one) and solved all the algorithm challenges.
At that point, I realised I wasn't that bad. I felt good.This realisation gave me a ton of confidence, and I started exploring the route of employment or just doing software projects for clients. My first project got me $3,000 (which was a lot to me at that time tbh, imagine not having income for 8 months), and the next one, <0,000 then one more worth $40,000.
All in the span of 1–2 months. It's hard to describe how I felt. It was the best feeling ever and the best validation to my skillsets. I was ecstatic, as if I found success in life.
However, reality set in. How was I going to deliver on these projects all alone? It's simple not possible. So I started hiring, and guess what? It was almost impossible to hire.
Good tech talents are getting hired all over the world. I've desperately interviewed over 100+ university graduates who were looking for a role and probably less 10% actually had the skillsets to deliver. And that's when it dawned on me. I thought my friend was an exception, but little did I know that this was in fact, an industry-wide issue. The world is lacking good developers.
With whatever talents or connection I scraped together, I hired some junior developers. It was a major hustle, learning to project manage them for the first time, and training them up on the job. That got me thinking. Why was I paying someone to train them? Shouldn't the 3–4 year university programme that's worth up to 6 figures be enough to train students up for entry-level positions?
Long story short, after a ton of planning, thinking and networking with tech leaders in the industry. I realised university, bootcamps and online courses are not going to solve this problem. In fact, the skills gap (the gap between what's needed in the real world and what graduates know) will only widen with time, and current options will not be able to cater to it.
And whoever owns the pipeline to talents, wins the game.
That's when I took the bold decision to venture into education.
My thought process was simple: Students are struggling to pay back university debt and struggling to get hired, yet employers are struggling so much to hire good talents.
This was when I realised how broken the system is. There is a massive, growing tech talent-skill mismatch in the world right now and most schools are not held accountable to help their students secure jobs.
In the past 2 years, I have personally spent a big chunk of my time looking deeply into the education space, testing multiple approaches to education and iterated from physical coaching to 1-to-1 coaching, to online training to bootcamp-style training to online videos.
After 2 years of exploring and pivoting, I've settled for one that makes the most sense, which is the model behind Sigma School. One that takes away all the unnecessary stuff and doubles down on what matters.
No need for full-time expensive PhD lecturers to teach entry-level skills.
Doing a real project for 10 hours trumps 100 hours listening in the lecture hall.
Students are not lacking learning materials. They're lacking accountability, motivation & support.
Introducing Sigma School
Sigma School is my attempt at changing the way education is done. No longer do people learn in classes from a teacher, but ultimately they learn from each other.
Sigma School is the #1 peer-to-peer online coding school where students learn collaboratively with each other on a direct-path to real jobs to suit real company demands.
We have the best team in place with the rights skillsets in Software Engineering to deliver on our promises to our students, investors and partners. We're also currently working with 20+ hiring partners who strongly support our vision to rethink the way education is done, and we have huge plans for this year and moving forward. It's just the beginning!
We'll get there very soon. It's just a matter of time!
My goal
I have 1 simple goal, which is to provide a scalable and effective alternative to traditional education (in the context of entry-level jobs for students).
I want people from all walks of life to get access to quality tech education, and I'll make sure they get the shortest-path to monetisation instead of spending years learning, going in debt for tuition fees and sacrificing all the salaries that could have been made just to be in school.
The team at Sigma School is 110% committed to solve this real, growing problem in the industry today.
And we'll start with you, my fellow students. Give us 1 opportunity to be your partner in your educational journey, and we'll give you 10x of what we have to ensure your success.
Come join me on this journey!
Let's disrupt education together. Let us share your risk. We win only if you win. We don't get paid if you don't get paid, so let's win together, my fellow Sigmates :)
deric.yee@gmail.com
Get To Know Sigma School's CTO, Ming!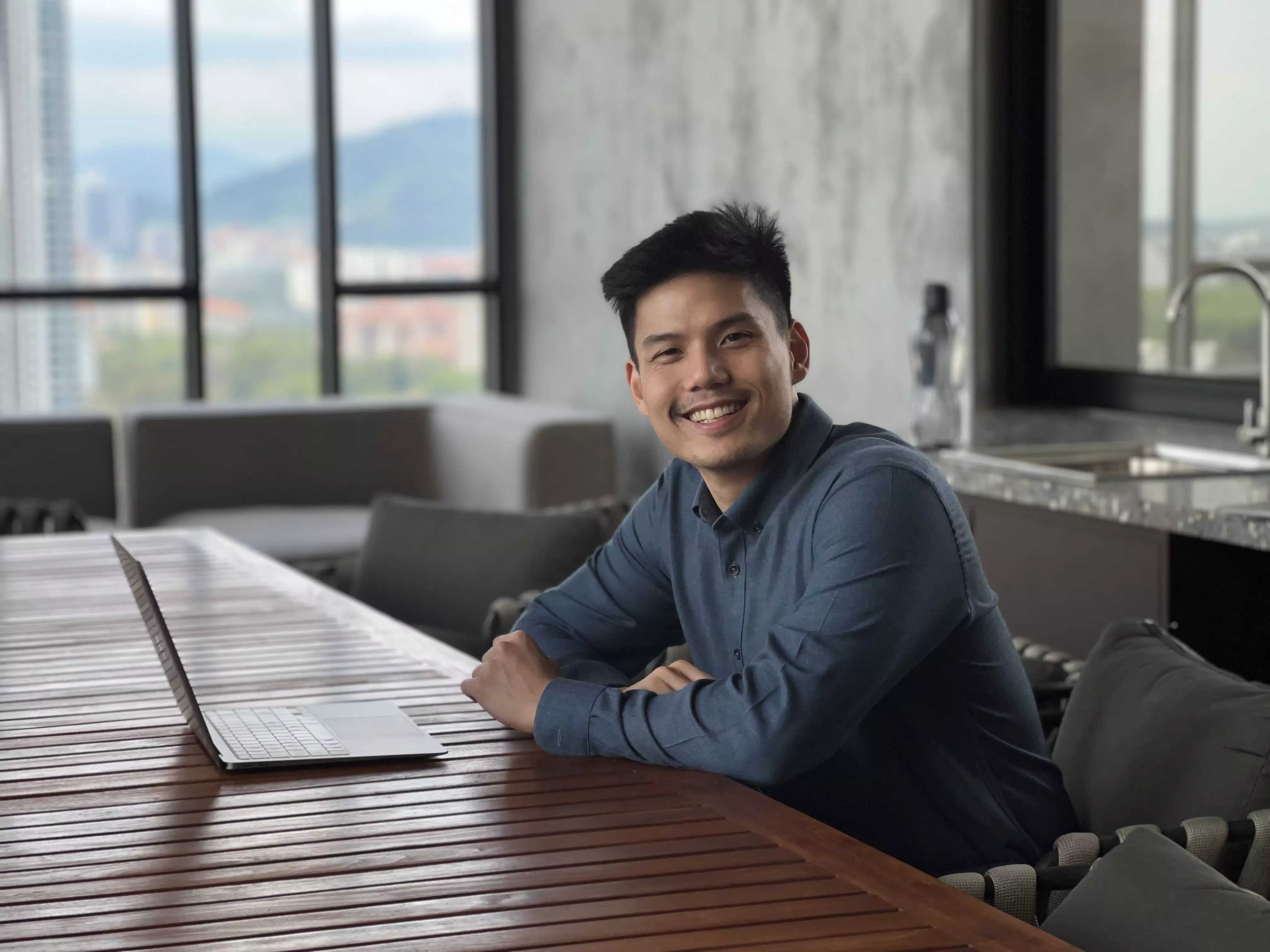 The Origins With The Hacker Collective
I once read a famous quote. If you want to be average, do average things. But if you want to be extraordinary, you have to do extraordinary things. This is the mindset of a hacker.
A hacker is unlike the traditional term you hear about in the news. Computer hackers? No. A hacker is really a mindset. To hack anything, be it computers, or cars, or food or life is really to figure out a new idea, to think outside the box, to be different and try things differently, often just for the fun of it or for profit.
It really stems from this mindset that I started The Hacker Collective together with an awesome team. It was this vision that we could create a community of individuals who wanted to be different, and weren't willing to conform to society. Where people saw problems, they saw challenges and business opportunities waiting to be solved by them.
The Vision of The Hacker Collective
We seek to gather individuals together to work on challenges together, to think up new ideas and dream big for the future of our society, country and even the world. It is our generation that will shape the future to come and we must do something different.
When groups of hackers come together, they can do great stuff.
My Background was one from finance. I was like any other who studied in uni and worked my way up through corporate companies, working in banks, marketing and sales roles. But deep inside me, I realised that I wanted something more. I wanted the freedom to be able to explore new ideas that was constantly popping up in my head. I didn't just want to be another number in a company but wanted to make a change. Thus I took the plunge into technology, where I realised all innovation stems from. Where if I wanted a chance to disrupt the world, it would come from this superpower.
Technology is what allowed me to "change the world at my fingertips" to quote a friend. Thus I spent a whole year locked up in my room learning the arts of software, coding and technology, devouring any book I could find. It was my natural habitat and my clear direction to be involved in tech and always be at the forefront of innovation, or at least try to.
Life as a startup founder
I love the freedom entrepreneurship brings. Building your own startup with a clear goal and vision that you are passionate about gives one ungodly energy to work non-stop and be laser focused. 13 hour days 7 days a week is normal. I've never had a weekend in my life for the past 5 years, constantly working and building up the next big idea.
Yet I've also seen the dark side to entrepreneurship, with friends and startup founders going into depressions especially when the going gets tough. When the results don't come and when things are not looking up. The fear and ultimately realisation of failure hits people hard.
To truly survive in entrepreneurship, I realise one needs to become like a cockroach. An animal that can live in the dirtiest of places and still survive, and even thrive. Because eventually, only through failures can one learn from their mistakes and be better. I strongly believe in eventual success. If you just keep persisting, you will get there. And you will ultimately succeed. You just need to survive the journey.
That's why I launched EpicStartups. A company aimed at co-founding startups with entrepreneurs together. We focus on speeding up the entrepreneurial success timeline down to months by providing the frameworks and ideas to what works in business. We have our learnings and ecosystem that will assist any entrepreneur that works with us. From digital marketing to tech to fundraising, we journey with the individual to ensure they hit all their milestones and ultimately fundraise the startup.
Right now, I'm constantly juggling between the roles of business and tech, having to manage both at the same time whilst the startups I manage grow to realise their full potential.
Developing the mindset
Developing this mindset required the ability to
Constantly be learning
Always be thinking up new ways to do something different
Be willing to problem solve
My business partner and I realised that learning to code was a great way to develop this Hacker Mindset. When you build software, you are constantly learning and solving problems, albeit at the code level. But it trains the mind to always be thinking up new ways to do something, to try and find a better way to do it and ultimately create better, faster code. This translates very well into real life and the thinking process trained up during coding ripples throughout the way the individual thinks in just about any problem they will face. Giving them the power of technology allows them to see the world in a different lens. Every problem is something to be solved with technology. And if it can't be solved, they will figure out a way to solve it. It really does give the individual super powers.
The future of education
Sigma School was the brainchild of my business partner Deric, who believed and saw the same vision I saw in education. That ultimately if we are to build up more hackers in this world, we need more techies and people with this hacker mindset.
I was an outcome of an individual without a formal university education in software, but yet I managed to secure a great paying junior software developer job with just 1 year of learning, a far cry from the 3-4 years required of current software degrees.
We felt that education in the traditional education setting failed to keep up with the current trends in software. It was outdated and needed remodelling. There was a lack of practicality and too much theory.
Thus Sigma School is our attempt at changing the way education is done. No longer do people learn in classes from a teacher, but ultimately they learn from each other. The peer to peer learning model promised to lower costs, make learning fun and instil the confidence for students to teach each other.
As the famous saying goes, "we learn best from teaching others". So when students of Sigma School teach each other, they gain greater understanding of the concepts and deeper mastery. You truly understand a topic only if you teach another person and are able to answer their questions.
How would Sigma School be different from traditional education
A teacherless model. There's no concept of teachers, but fundamentally mentors and jumpstarters. These individuals are more like guides who help the group if they get stuck and set the direction for where learning is going. Setting this roadmap is important to give students a clarity of mind to where they are headed and not make the mistakes that most would make if they were just going into software blind. I'm not saying that it's bad to get lost. On the contrary it's good to just wonder and explore. However, with a clear roadmap, the learner would save lots of time exploring deadends that do not advance their career or tech skills.
Always on the cutting edge of learning. Because the school is never fixed to a particular syllabus, there's always going to be new learning content and materials. Students are free to suggest and learn up new topics in tech. The school releases new materials on a frequent basis to ensure that we are always pushing the boundaries of new ideas.
Practicals over theory. There's nothing wrong with theory, but learning by doing is the best way to learn something. There's a fine balance between doing something and understanding something. We veer towards being able to do first and get practical results. Only then does the theory come into play for individuals to gain a better appreciation of the underlying theory behind their work.
Practicals also make it faster for students to know the usefulness of their learning, thus motivating them to learn faster due to the practical nature of the skill.
My goals and journey
I've made the decision a long time ago that I wanted to be the guy that was at the forefront of innovation. I didn't just want to be the spectator but the participant in the field. Someone that could shape the future, not let the future shape me. Thus, I'm fully invested in fields of tech, software, engineering and maths. It's these fields that I believe would give us the tools needed to make radical changes in the future.
Nevertheless, my passion and love for business still remains. For without business and entrepreneurship, we would all just be researchers, unable to commercialise and bring these innovations to the market. Thus it's a fine line between the two worlds. With my other venture Epic Startups, we are fully focused on building up this capability to be both business and tech at the same time. To help startup founders and researchers to commercialise their tech, business ideas and go to market fast with fundraising grants.
The grand vision: Combining Education, Startups and Community together
With the three companies coming together to build a solid ecosystem of innovation and disruption for the generations to come, I believe together we can change this world and shape the future for the betterment of humanity. For those of us who dream of reaching for the stars, let it be known that those who dare to dream, are the ones who will make it happen.
So let's dare to dream, my friends, and let's build this future together.
Get To Know Sigma School's Head of Backend - Pavi!
Introducing Pavi
I'm currently a Software Engineer at Airasia, I've about 6 years of experience in this space. I've dabbled in data engineering, and full stack engineering as well. In Airasia, with the transition into the SuperApp, I've been able to work on very exciting projects as there is a culture of being technologically agnostic.
Start of Engineering Journey
As with many aspiring engineers, my first intro to programming was Matrix. Obviously, my current working life is nothing like that (thankfully, mostly), however, I knew I wanted to work with computers.
In highschool, I wasn't always the best student, but again I took an interest in my ICT subject. It was very basic, touching on topics such as HTML, CSS, some basic JS, Microsoft Access and Microsoft Excel. Eventually, I upgraded to Visual Basic and basic SQL by college.
When I started my ComScience degree, I definitely knew my interests were aligned well with units of the degree. I remember being eager to not only get my assignments done, but also attending lectures (mandatory as an international student though). The main thing I got away from the course was identifying the problem in a certain case study, and dividing the problem so that solving it would be more manageable.
During my last year in university, I was able to get into the IBL (Industrial Based Learning) programme that my university was offering. I interviewed with 3 different companies and was able to land the internship at Monster Technologies. It was a 6 month programme, where I got to work on an internal intranet project and really learn about how a big MNC company works on a day-to-day basis.
Aligning to my vision
For people to even consider switching vocations, it is not only an expensive problem, but also a huge time commitment, I think what Sigma School offers solves both these problems. Additionally, it offers the exact material you would need to be an effective Backend Developer in the field.
Backend Development is a pivotal part of any application development, as it can empower the functionalities of any other application, be it a Web app or Mobile app. If you've a knack for solving problems, and an eye for detail, then this could be the path for you.
With that being said, I will ensure that Sigma School's Backend Development Course is designed to maximize your chances of getting a backend developer, specializing in JS and ExpressJS.
Get To Know Sigma School's Head of Frontend - Tim!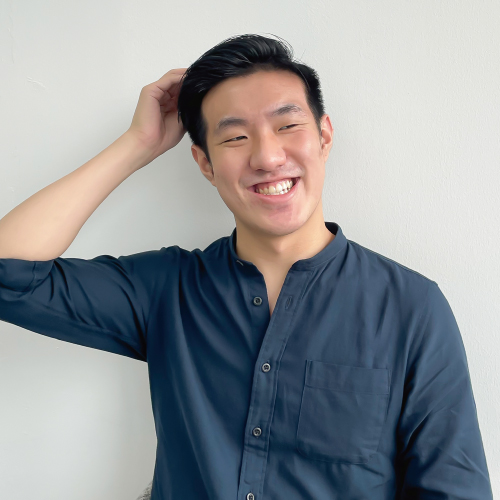 Leading the frontend curriculum for Sigma School is Tim.
Tim comes from a rather unorthodox background where he flew as a cabin crew with Singapore Airlines before career-switching and transitioning into a full stack developer.
He started his journey self learning when the pandemic struck and flights were hugely disrupted. Currently, he leads the frontend team at a HR software startup called Payboy in Singapore. He works with software architecture and designs, leading 2 other developers & helping the company transition into a scale up.
Tim is also an avid writer on Medium and teaches coding part time. He firmly believes in the nature of open source, giving back to the community that he loves.
Young Grasshopper
As a young boy, Tim loved technology and everything there is to do about it. He was always fascinated with how technology works, how it could change lives of thousands with just several lines of code. When asked by his parents or elders, he would always reply: "I wanna be an inventor!"
He was always curious about how things work and why they work, which led him to breaking many electrical devices at home simply because he wanted to open it up and see the mechanisms behind it. Even when playing video games with his brother, he would sit in front of the TV for hours, meticulously trying to analyse how the combination of buttons would give him an advantage over his brother.
Igniting A Spark
When he turned 16, his dad brought him to custom build his first ever PC and it really ignited his spark to dwell deep into the world of technology. Through this, he claimed himself a software geek as he was constantly trying to fiddle with games and their source code files.
He loved learning new things and always wanted to download the coolest new programs to try out new things, and self learn using software like Adobe Photoshop & Sony Vegas Pro. With those skills, he was recruited into his high school's Computer Club.
The club consists of like minded geeks who share the passion & love for technology. Through the weekly meetups and chats, they were able to share and connect, talk about the latest tech and teach each other the coolest tools.
Roadbump
When Tim was 16, he enrolled in a school exchange programme where he and a bunch of other students (mostly of those he met in the computer club) to an internship in University programme. The university taught them C#, building simple games using Unity Engine.
Albeit being fun, it gave a very negative introduction towards coding for Tim and his friends.
He thought that this was the potential of coding and how boring & mundane it is. Just staring at thousands of lines of code to achieve a small little feat.
Since coding was not an option, Tim decided to take a gap year after his A Levels to pursue flying and to "travel the world". It was supposedly a one year affair, but because of the lavish lifestyle and stress free environment, he stayed in the air for almost 4 years.
Getting Back on Track
When the pandemic struck the world, the aviation industry was hit the hardest. However, Tim was really happy because he knew he could use this opportunity to pursue something else in his life.
Since he already knew a bit of coding, he decided to give coding another try. He started with CodeAcademy's Introduction to Python course. It was a make or break situation for him, because he just wanted to give it another try and if it was still as boring as he remembered, he would quit coding forever.
To his surprise it was surprisingly very fun and gave him a fresh new perspective towards how coding can be used in almost everything in our daily lives. With that in mind, he buckled down and went on a self learning journey to secure his first job as a full stack developer.
Step by Step
It was an extremely difficult and humbling journey. There were an overwhelming number of things to learn as a beginner that scare people away from the programming world. Fortunately, Tim has many experienced software engineer friends and friends from Reddit who helped guide his way towards where he is today.
He firmly believes in Atomic Habits, trusting a bit of learning everyday will eventually build up into something formidable. After honing his skills through actually work experience, he wanted to sharpen his blades & what other way than to teach coding to aspiring developers.
Tim & Deric were good friends from high school and knew of Deric's latest pursuit of trying to solve the current education system through Sigma School. They reconnected, talked about the potential partnerships and he was on board with Deric's vision.
With Deric's leadership and Tim's expertise in the frontend, they believe Tim will deliver in providing the best possible curriculum for aspiring developers to go from zero to hero and learn what is needed in a developer's toolbelt.
Get To Know Sigma School's Head of Fundamentals - Yee Qiang!
Who Am I
I'm Yee Qiang, a self-taught developer working on diverse projects and actively contributing to the Open Source community. Currently, I am working as a Software Developer at The Hacker Collective, a collective of techies, entrepreneurs, and thinkers with big ambitions to solve real-world problems.
I am also the Head of Coding Fundamentals at Sigma School, a squad of education-focused hustlers, and we're on a mission to redefine the education system.
Last but not least, I am actively growing and developing my community, helping others start their developer journey, and influencing others with my beliefs and mindsets on how we should come about learning new skills.
My First Step
Ever since I was a kid, I have always fallen in love with the subject of mathematics. Why? Mathematics is complicated. It always boils down to the fundamentals, the numbers we have all known how to count since young. It trains me to think computationally and learn how to discover the root of a problem.
Eventually, it is also interesting to teach people how to solve a problem. It motivates me to solve more problems on my own. Furthermore, it gave me a sense of achievement by helping others. So after I graduated from High School, I got into the educational industry and started working as a private tutor.
When working as a private tutor in a tuition centre, I have a chance to also be part of the administrative team where most of the things they are working on are things like students' registration, customer support, reaching out to students, etc. That's when I realised a lot of the work is done manually, and the productivity is low. So I started learning Python and developed my own WhatsApp Automation Software to help my company automate their communication with students. That's when I realised the power of technology and how it can help our daily lives.
I started to explore online courses because I couldn't afford to go for college degrees, and used most of my earnings working as a private tutor to pay for mentors to teach me how to code. Till July 2020, when I discovered The Hacker Collective, I was attracted to their mindset on education and how education should not be that expensive, everyone deserves a chance to learn and prove their skills. After a month of learning, I got an opportunity to work as a Junior Software Developer intern at The Hacker Collective and that's when I started to work on real-world projects. And eventually, I got an opportunity to work full time as a Software Developer and also conduct some coaching sessions during my spare time, that's how I'm part of the Sigma School working as a Programme Lead.
What I Believe
"I think it's important to reason from first principles rather than by analogy. The normal way we conduct our lives is by analogy. With analogy, we are doing this because it's like something else that was done, or it is like what other people are doing. With first principles, you boil things down to the most fundamental truths…and then reason up from there."
This is a famous quote from Elon Musk, and I strongly agree with this mindset. I always thought to become a successful Software Developer, I have to go through universities and get a degree by spending 4 years and probably 5 to 6 figures on college fees. But who says that? Our parents, our school, our society. Are these fundamentally right? I don't think so, the key to getting a job in tech is not the degree, it is the value of holding the degree, which is the skills and knowledge.
The only difference between a degree holder and a non-degree holder is just the qualification. Qualifications determine the past, not the current state. Hence, I started to self-taught myself how to code and develop programs that help solve my daily challenges, and eventually help others to boost their productivity, that's my ultimate goal.
I have only one goal for the Coding Fundamentals Programme with Sigma School. Since this will be where most of you will be taking your first steps to tech education, I will make this the best learning experience and impart all my knowledge I have with me.
Don't worry, I was just like you. If I can do it, so can you. Start strong with Coding Fundamentals before you move on to the more advanced courses.
Looking forward to work with you guys!
Get To Know Sigma School's Digital Marketing Specialist - Leann!
Introducing Leann
A recent psychology major graduate that ventured into the field of marketing during her university years. Leann is an open minded individual with many interests, always seeking new learnings and experiences to broaden her horizons. Passionate about all things psychology, Leann wants to continuously improve and be better than all the past versions of herself. She intends to make an impact on the world and others in everyday situations by first starting from within.
Get To Know Sigma School's Head of Mobile App - Shahidan!
Introducing Shahidan
I am currently working as a Project Manager in one of the Telco companies in Malaysia. Being a project manager while at the same having a passion for software engineering can seem to be at odds with each other. In some ways, I like to view myself as leading a double life similar to a vigilante in comic books. Project manager by day working with people and software engineer by night with my Macbook and a cup of coffee, devouring anything I could find related to coding.
Walking down memory lane
I graduated with a Computer Science degree back in 2015 and by that time the last thing I wanted to do was work in front of a screen my whole day. I even proudly admitted that I can't live my whole life as a working adult spending time typing code on my computer day in and day out. How I wish I could have gone back in time and given my younger self a knock on the head!
Rediscovering my true passion
However, as time went by I began to realise that even while working with people in big projects there was a sense of discontent within me. The idea of not fully owning something that I can call my creation that I did it on my own with my bare hands so to say. Every day I kept on reading how passionate young people build great softwares and show the world what they are capable of while seeking the self fulfilment that they deserve. All of these moments kept on accumulating until back in 2019 when I realised that I needed to get back into tech again and rediscover my passion. It was at that time when I started going to meetups such as the Hacker Collective to meet like minded people and to connect with communities that are seeking to learn how to code.
Getting up to speed starting with Flutter
Through my Tech meetups I soon began to discover Flutter, a mobile framework developed by Google which was gaining a lot of traction within the developer communities. With Covid-19 raging through the world, I jumped at the opportunity and started learning Flutter on my own in spare time while working from home. I came to realise how easy and fun it was to develop apps in Flutter and fast forward a few months I was confident enough to take freelancing gigs. And that was the start of my journey into mobile apps development till now!
Challenging the status quo in Tech
In retrospect, I can clearly see that the reason I disliked coding in the first place was because it wasn't introduced to me in the right way. Instead of being portrayed as delightful puzzles that challenge one to solve them, it is perceived as something complex that only people with hardcore knowledge in computers are able to cope with it. Therefore, I hope to assist folks out there that wish to learn coding in a different way unlike the experience I had to go through. At the end of the day, a good learning experience is the deciding factor that pushes someone to get their feet wet and dive head first into a particular domain. And I believe that with Sigma School, I can offer this learning experience and help transform our education system particularly in the tech domain.
Get To Know Sigma School's Full Stack Instructor - Kaiz!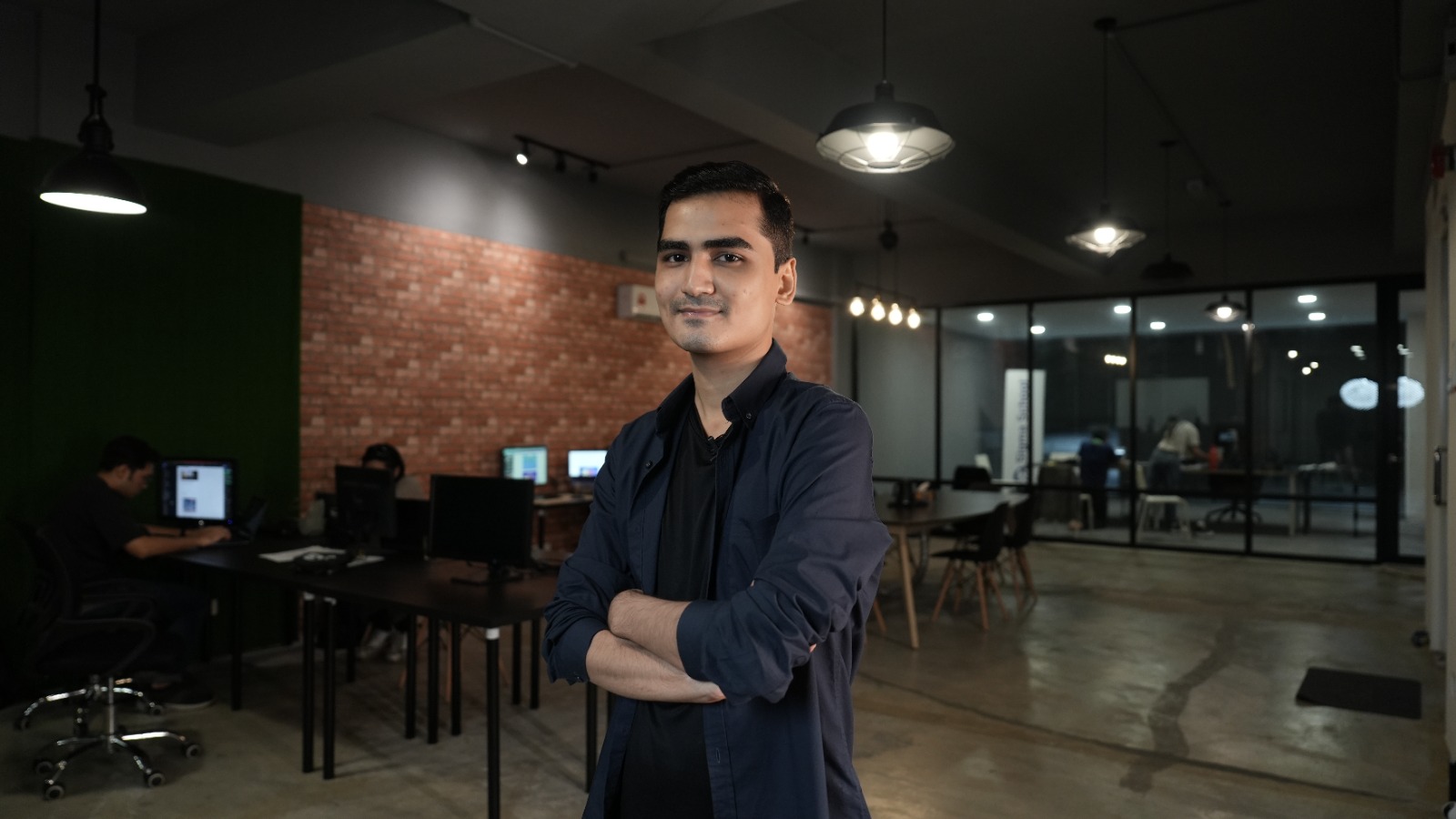 Who Am I
My name is Kaiz, a self-taught full-stack developer and instructor. Currently working on multiple projects and also maintaining the production-ready systems at EpicStartups.
I have mentored and taught sessions in the past as well. I am also managing junior Developers who graduated from Sigma School.
How It Started
Since I was a kid, I have always had a thing for computers. I enjoy playing games and exploring the internet using dial-up. I had a PSP handheld device that I used to play games on after school. I used to disassemble these devices and reassemble them again just for fun. 9 out of 10 times, it won't turn on again and I have to take it to the repair shop. My first ever computer was Windows XP which my parents bought me in 2004.
16 years later, after graduating from high school, I wanted to pursue CS as my career but couldn't afford it. So I began learning and researching on my own via MOOCs. When I started learning HTML, it took me roughly a month to create a simple website. Then it took me another month to create a simple responsive website using CSS. Finally, JavaScript took the longest because it was my first foray into programming. Overall, the whole process took me about 3 to 4 months. At first, I didn't take myself seriously. After all, I was doing it because I like it.
Shortly after, one of my friends convinced me that with the skills and the passion that I currently have, I could take this to the next level. At first, I didn't want to believe him, but there's no harm in trying. So I started working as a full-time waiter to buy my own laptop. I couldn't code anymore and had to take a break while working 8 hours a day. Once I was able to save up the money, I bought my own laptop and started building numerous projects on my own (awkward projects that I don't want to share).
What I Believe
Like everyone else, I first lacked confidence, fearing that I wouldn't be able to get jobs even with my current skill sets. The unfortunate reality is that 90 percent of the jobs you see explicitly indicate that you must have papers rather than skills.
People think a lot of programmers do programming because it pays so well. While there is some truth to that, the difference between good and bad programmers is that the good ones do programming because they enjoy the thrill of it and will not get bored by it. Programming is similar to playing a sport in that you have to be consistent with your skills to be successful. To be a successful programmer, you must be consistent and always have the will to learn more. Programming is changing as always and evolving. Today could be the end of your favorite framework, and tomorrow there could be a whole new framework coming. The point is that it's changing every day, and you have to keep up with it.
"You are not reading this book because a teacher assigned it to you, you are reading it because you have a desire to learn, and wanting to learn is the biggest advantage you can have." ― Cory Althoff
This is the quote from the book called The Self-Taught Programmer: The Definitive Guide to Programming Professionally by Cory Althoff. The same reason you're reading this article is not that I asked you to. You're reading it because you are curious and you want to learn. This is the mindset every good programmer should have. If you don't know something, don't wait for it to magically come to you. It's never gonna happen. You must ask, learn, and DIY it.
So there we go! We should try to be a programmer rather than just a programmer. Good programmers don't wait, don't hesitate to learn more, and always help out others trying to learn. Always remember that a senior was once a junior too.
What do you take away from all this? Let me know. I look forward to work with you guys!
Get To Know Sigma School's Operations (Jobs) - Jarett!
Introducing Jarett
I've always been a curious person and thus I studied Information Technology in college. Growing up, I was no stranger to the 9 to 5 hustle and I thought this was it. I landed my first job as QA Consultant, the job wasn't bad, it was really an experience that taught me how to differentiate between great products and terrible ones. But I did not get the kind of fulfilment that I had envisioned for myself.
I looked at my life and realized something had to change. I knew there was more to learn and that's when the spark ignited in me - I wanted to make a positive impact and contribute to a startup's success story.
Get To Know Sigma School's Operations (Education) - Jing Yong!
Who Am I
Hi there! I'm Jing Yong, a Mechatronics Engineer graduate but due to strong interests in the programming field, I have decided to venture into the world of software development.
I have been part of Sigma School's Jumpstarters, teaching others additional coding topics to build up from the basics.
A Change In Career
Throughout my university courses, it was always the programming subjects that I found myself taking the extra mile. I would take extra time and effort just to implement new features over what is expected of the criteria, simply because it was fun and it was an opportunity to further develop my coding skillsets.
While taking on my Final Year Project, I challenged myself to take on a computer-science related topic in hopes of finding a door into the world of programming careers. It was during the process of learning to build a live dashboard web application from scratch that I realized this was along the lines of what I wanted.
Stumbling onto Sigma School
"Experience is not the best teacher. Other people's experience is the best teacher. By reading about the lives of great people, you can unlock the secrets to what made them great." __~"The Noticer" by Andy Andrews__
This a favourite quote of mine from Andy Andrews, and I firmly believe that to get out there fast, what you need is not just learning from academics, but from the experience of others around me. Learning from others always provides the best and effective shortcut. It was something I applied during my university years, as my friends and I would usually take 2-3 subjects to focus on, instead of all 4-6 subjects. Whenever it was near exam time, the more expert person would teach the others. It saved us a lot of time and allowed us a lot more time to work on our assignments and projects. What would take usually 3 months to learn, we taught each other in a few weeks or even days, while preparing for our finals.
Being freshly graduated from my Mechatronics course, I knew I needed to find the right networking of people to learn fast. How else would I be able competent enough compared to those who spent 3-4 year studying Computer Science or Software Engineering? An express route was needed, and Sigma School was there to provide it.
There are amazing individuals from all sorts of backgrounds here in Sigma School, and I've learned much from the experiences that they generously share. I realized in this community of passionate and experienced developers, that this was the right place to ask and learn on how to get out there, and what are the steps to reach there. The mentorship and networking will bring one far, lighting up the road ahead of them. It makes the path just a little easier and clearer to tread on.
"Watch the one ahead of you, and you'll learn why he is ahead. Then emulate him" __~Napoleon Hill__
The journey ahead
Having been a part time private tutor in a tuition centre for the past 4 years, I have also experienced transitioning from physical classes to online classes. There's a drastic change in class dynamics as lessons became online. Hybrid learning models have been introduced, making it more convenient for students to learn. Lecture classes are recorded, allowing students to watch and learn at their own pace. Despite all that, students still find that the learning experience is lacking at times. There is also a lack of discipline or motivation to see their way till the end of the course.
But what if there was a better way to do it? What if there are new opportunities and possibly new learning structures to explore? Here in Sigma School, that's where the teacherless model comes in. There will be fundamentally mentors and Jumpstarters to guide the group in learning together to be an excellent programmer. I believe there is still more to be explored and it's just a matter of figuring out what fundamentally works to learn effectively and combining them together.
It is my goal as the Student Success Lead to ensure you will have the best learning experience. To not just get started, but also to make sure you enjoy the process and finish well at the finish line of the course.
During your time here, you will be learning together with many others. Ask and learn from them, be it your peers or mentors. Build up connections. Have that insatiable hunger to learn from those around you to become an excellent programmer. And in the process, you will find yourself growing exponentially in a short matter of time.
I hope that in sharing my experience of learning from others, it may inspire your learning journey too in some ways. I look forward to working with you guys!
Get To Know Sigma School's Operations (Sigma Labs) - Jia Wei!
Introducing Jia Wei
Hey, Jia Wei here. I am a Cell and Molecular Biology graduate from University Putra Malaysia. I have always had the passion for entrepreneurship and business, where this passion landed me my first job as a Business Development Executive at Foodpanda Malaysia. I do see how technology is disrupting our future and the pandemic even fastens the speed of adoption of technology. This made me think of pivoting myself into a tech industry where I started my software development learning journey with Sigma School.
Along my software development learning journey, I am able to solve algorithms and build a simple website. However, I do feel there is a missing piece of how my skills are able to connect with the real tech industry. Hence, here comes Sigma Labs that brings in real-world projects to Sigma School's students to further enhance and strengthen their software development skills. With the guidance from a senior software developer and real-world projects, this is an absolutely great way of hacking through the learning journey. I am grateful that I am well equipped from Sigma Labs' projects. My goal is to ensure that Sigma School`s students are well equipped and ready to step into a real tech industry with the help from Sigma Labs' projects.
Get To Know Sigma School's Growth Marketing Manager - Sofia!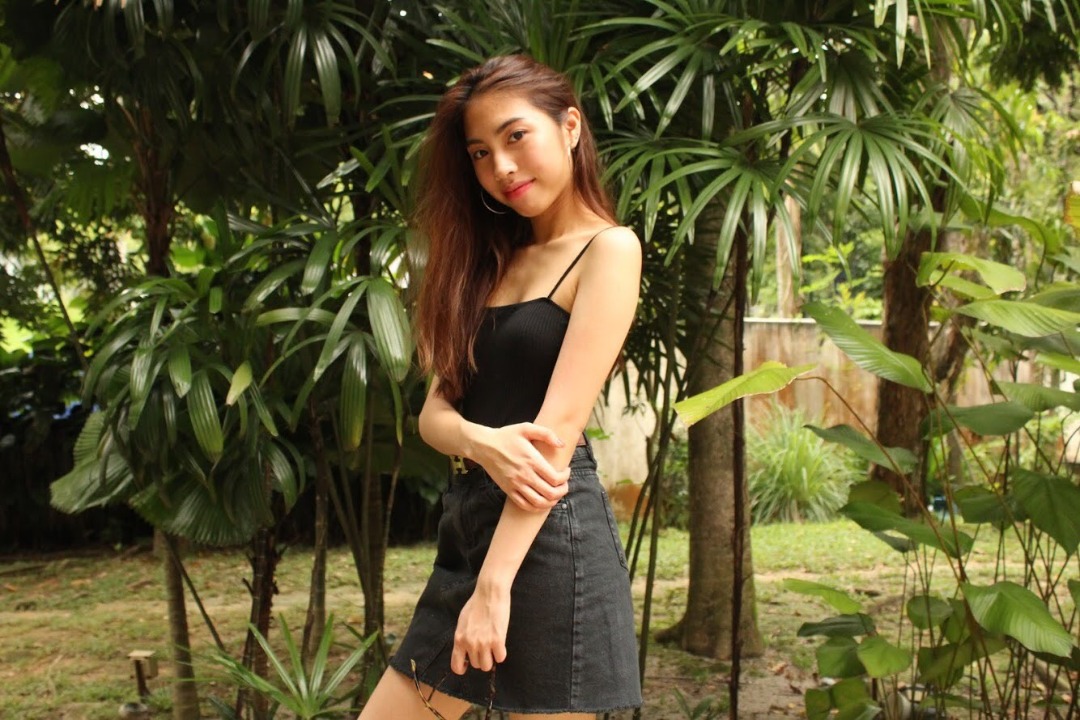 Introducing Sofia
Hey, I'm Sofia and here's my story. After completing my undergraduate at The University of Manchester in the United Kingdom, I decided to venture into the startup and technology world. After graduating, I joined a UK British Edtech firm and have been working on the growth side of startups ever since!
Get To Know Sigma School's Frontend Mentor - Danish!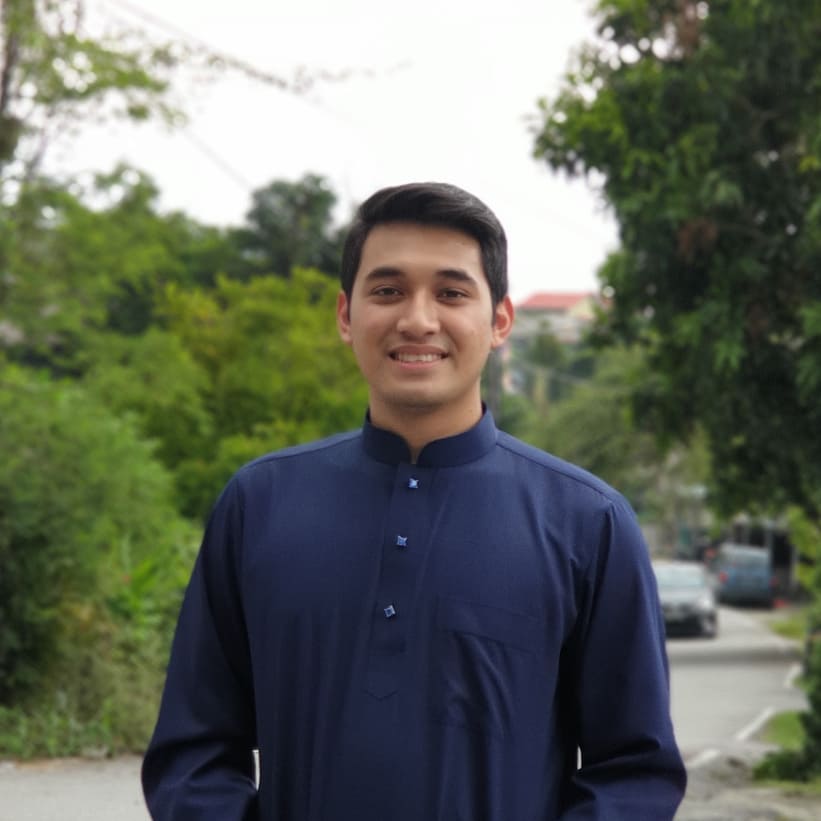 Who I Am
People call me Danish. I graduated from University of Malaya in Software Engineering. I am a tech enthusiast and a startup founder-to-be. My interest in software developments sparked when I was 13 years old. After UPSR, I got my first smartphone as the present. For me, it was something so sophisticated at the time. I was fascinated by how technology was changing our lives. Then, it became my loved interest until now, or even forever.
My First Step
From that, at that time, I learnt coding on my own. My first ever language was Java. As for starters, it might be confusing but I rode my way through until I became proficient enough of it. And I created my first mobile app when I was 13 years old. It was just a simple music player app based on an Android Open Source Project (AOSP), published the app in the Google Play Store and had some traction. Even though I was not getting a single penny from it, but I loved that people used my app and even made some suggestions on it.
Jack of All Trades, Master of None
I envisioned myself to be a better person in the future. I have always liked being the 'different one' in a herd, because it is something that can be explored. I have involved myself in leadership since my secondary school years. I always become a member of the student representative bodies in my schools. I may not be knowledgeable enough, but I love to explore things on computers and technologies. Apart from the technical stuffs, I am confident I can consider myself active in sports. I love tennis, badminton and tons of sports out there. But that does not stop there, I wish that I had the resources to make myself to be able to try more extreme activities. No matter what happens, I will always try!
Get To Know Sigma School's Paid Ads Specialist - Yi Xuan!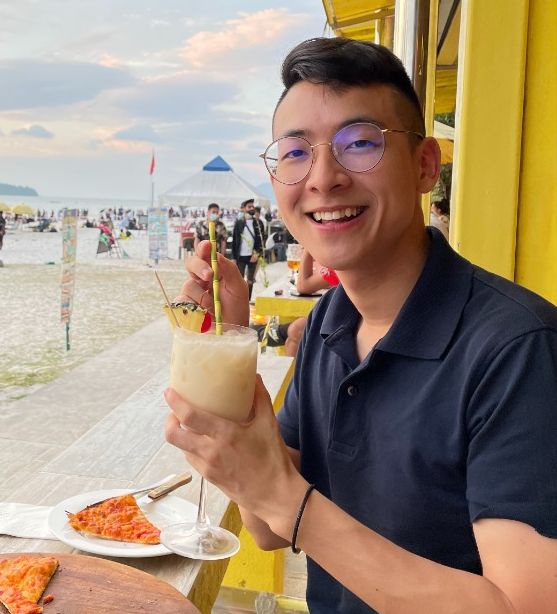 Introducing Yi Xuan
Engineer turned growth marketer. Hey there, I'm Yi Xuan! I graduated from a background of civil engineering and I decided to make a pivot during the pandemic. What made most sense to make back in 2020 was digital marketing. During the heights of my graduation and with so much time on my lap, I decided to scrape through every online resources available and start learning.

Little did I know - digital marketing turns out to be one of the most rewarding career choice I'd ever made. Every startup needs growth - and marketers are here to fill the gap between the product and the consumer.

Marketing isn't just using cool tools to run marketing campaigns. It is adopting a problem-solving mindset that help business solves real human problem. The tools are just there at your disposal. If you move fast, and love creating impact - let's break things together and optimize from there.